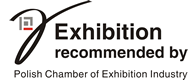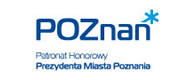 09.03.2018
We would like to inform you that 19. PKO Poznań Marathon will take place on October 14, 2018, not as originally planned on October 21, 2018.
30.10.2017
We are presenting you with the latest interactive issue of Poznań Fair Magazine "Calendar of trade fair in 2018". It is absolutely unique publication onto polish market! We invite you to click!
10.10.2017
POZNAŃ SPORT EXPO fair is an interesting event for all people actively engaged in sports as well as marathon runners.
More news
---

The nearest edition 12-14 October 2018| POZNAN SPORT EXPO together with 19. PKO Poznań Marathon